Brief introduction of tumbler sifter
CWYS series tumbler sieve machine is a kind of inertial equipment with mature technology and classical application.
Its new design Philosophy and unique structure making it the closest manual screen machine. The Tumbler sieve machine have bright application prospects for its perfect screening effect. From the aspect of its trajectory, it is a non-linear inertial vibrating sieve. The Tumbler sieve machine is particularly used to classify small materials and fine powder according to its unique structure and working principle. It is not only apply to dry sieving, but also wet sieving. It is widely used in mine, building material, metallurgy, foundry, abrasive material, chemical, light industry, medical, food and other industry. Its screen and frame are made by different materials and designed by different craft work. Its whole sealing structure prevents materiel dust moving out, so no worry about air pollution. On the other hand,it is very easy to add drying, cooling,cleaning and other supporting facilities as part of the Tumbler screen.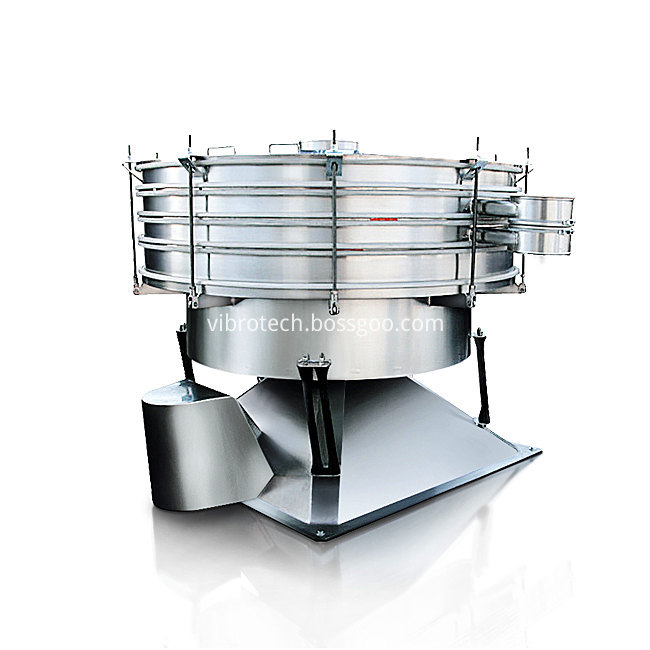 Features of circular tumbler vibrating sieve
1. High efficient accurate screening---Screening efficiency up to 99%.
2.Fully enclosed structure, no powder flying, no liquid leak.
3.Low-noise, easy to maintain and simple operation
4.The materials can quickly access to the screen inserts.
5.Modular design permits various machine modifications.
6.Discharge the impurity and coarse materials automatically,

Function of Sift flour tumbler sieve





The movement of a tumbler screening machine is usually compared with simple hand screening similar to the "gold washing pan". The product is continuously fed into the center of the top screen, from where it spreads out evenly to the outside across the entire screening surface.
With fine products in particular, the screen mesh openings tend to clog up and it is imperative that this be avoided if continuous operation is to be guaranteed. Various very effective screen cleaners are available for this purpose. Other possibilities are integrated control screens or reversed screening with which the finest dust is separated first followed subsequently by coarser separations.
Working principle of circular tumbler sieve
when the machine begins to work,the vibrating part---the screen box takes circling motion under the influence of the vibrating force.The screen box drive the sieve to take circling motion periodicity,The materials is continuously fed into the center of the top screen, from where it spreads out evenly to the outside across the entire screening surface. so the material on screen surface take bounce motion,meanwhile,the material less than the aperture drop to the next deck,and the oversize are discharged by the outlet. Finally, the screening work is completed. From the aspect of its structure and working principle, the exciter can circumgyrate in two ways according to the motion of the material, uniformly or contrarily. As a result, we'd better make a choice between throughput and efficiency according to our practical demand.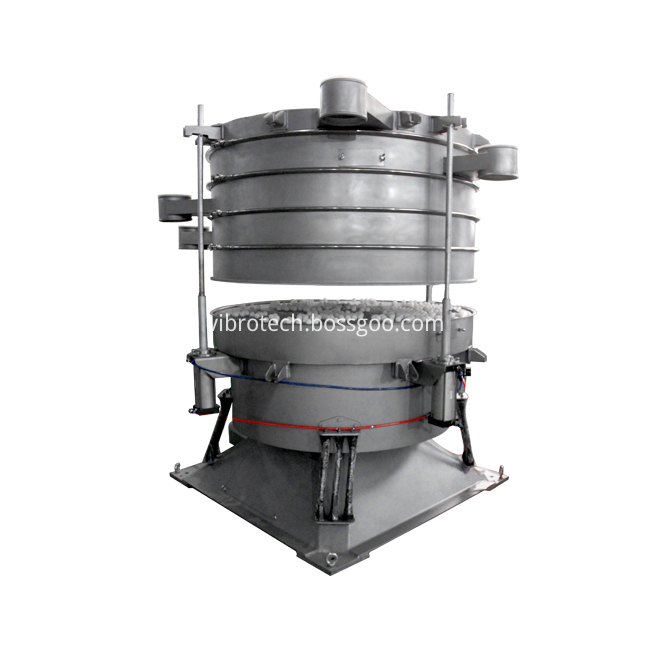 Application of circular tumbler sifter


1.Chemical industry: resin pigment, medicine, grease, paint, palette, etc.
2.Abrasive material and ceramic industry: building sand, mica, alumina, abrasive, refractory material, slurry, etc.
3.Food industry: sugar, salt, alkali, gourmet powder, starch, milk powder, yeast powder, pollen, food additive, bean milk, juice, etc.
4.Metallurgy and mining industry: quartz sand, ore, titanium oxide, zinc oxide, etc.
5.Mechanical industry: casting sand, powder metallurgy, electromagnetic material and metal powder, etc.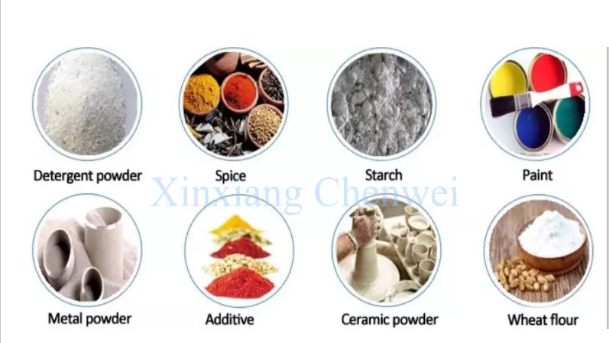 Our Service
pre-sales Service
*Inquiry and consulting suppot
*Free solutions
* View our Facto
*Make plans for choice according to the needs and special requirements of users in different sectors
After-sales Servicel
*Training how to instal the machine, training how to use the machine
*Engineers available to service machinery overseas