LEVELER FEEDER AND DECOILER METAL PROCESSING
Leveler Feeder and Decoiler Metal Processing consist of the decoiler with coil car units, straightener feeder unitswith automatic oiling machine and shearing machine is major product in international market and very popular in our customers.
The processing cost of stamping enterprises is constantly improving. Therefore, stamping companies are striving to reduce production costs, change processing technology, increase automation equipment to improve production efficiency and reduce labor costs. The three-in-one feeder has stable performance, affordable price and easy installation. It has become the preferred feeder for inland stamping companies.

Mayflay is not only provides the standard coil handling equipment, but also provides customized coil handling solutions according to specific sheet metal coil processing.
Leveler Feeder and Decoiler Metal Processing is the best choose for your metal stamping process.
The advantages of 3 in 1 combined decoiler straightener feeder are as follews:
1. Workspace save design, easy installation and maintenance
The compact coil feeding line is easy to install, which can enter into mass production in a short time. Without a long material loop, the coil feeding line length is usually no more than 5m, some models is only 2.5m length, which will save much workplaces of stamping room. With international brand core components, automatic lubrication system and self-inspection procedures, the compact coil feeding line have a very low failure rate and easy to maintenance.
2. Intelligent control, simple and esay operation
A compact coil feeding line is not only a simple combination of uncoiler, straightener, and feeder but also highly integrated control in operations. The hydraulic station, coil car, uncoiling motor, spindle and inverter, straightener part, servo feeder motor are connected with the PLC modular system and controlled by one touch screen, which is quite convenient for operators.
3. High precision straightening and feeding performance
A decoiler straightener feeder coil feeding line can synchronize decoiler straightener feeder three parts with electric adjustment, has control of PLC closed-loop system, which ensure a high servo feed accuracy.
4. Wide range of metal coil processing applications
The application range of decoiler straightener feeder coil feeding line is much wide than other types. It can handle high strength steel and also normal steel in high thickness. It can handle steel thickness up to 12.0mm coil width up to 1800mm with high precision straightening performance. A compact decoiler straightener feeder coil feeding line is necessary for the high strength steel stamping in automotive, construction, household appliance or electrical appliance manufacturing.
PICTURES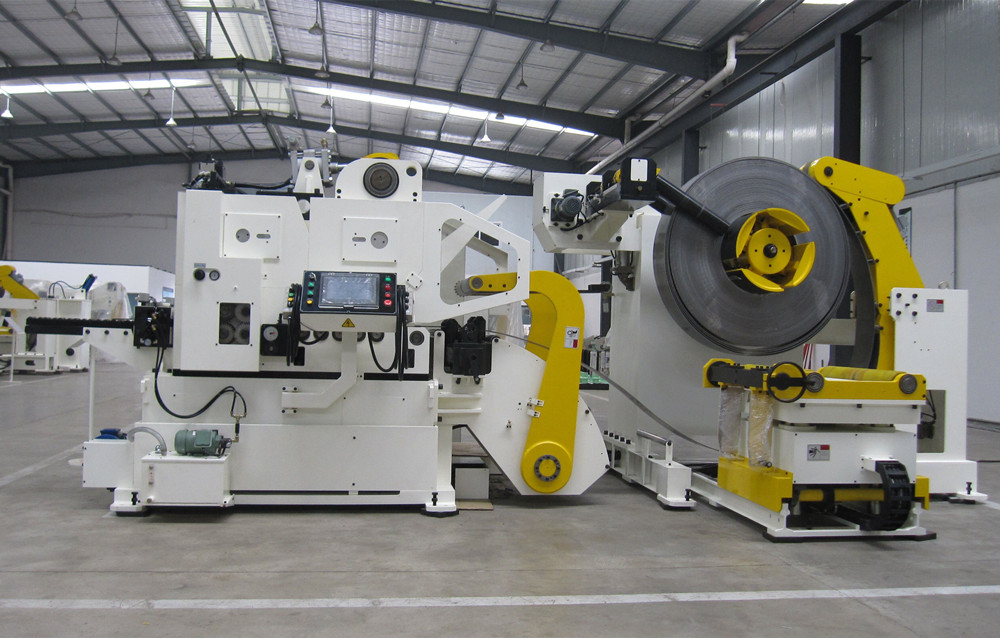 SPECIFICATION
Compact Press Feeding Machine
Model: MFL5
Specifications
Model
MFL5-600H
MFL5-800H
MFL5-1000H
MFL5-1300H
Material Width(mm)
70-600
70-800
70-1000
70-1300
Material Thickness(mm)
0.8-9.0
Max.Coil Weight(kg)
5000
5000
10000
10000
Max.Coil O.D.(mm)
1400
Coil l.D.(mm)
508
Feed Length(mm)
0-500
Max.Line Speed(m/min)
22
StraightenerRoll (pcs)
upper5/lower4
Feed Roll(pcs)
upper1/lower1
Main Motor
AC22
AC30
Mandrel Expansion
Hydraulic
Reel Motor(kw)
5.5
7.5
11
22
Power(V)
3phase 220V/380V/50HZ
3phase 220V/380V/50HZ
Operating Air(Mpa)
0.5
APPLICATION

Automotive Parts: Bracket, Damper, Barke Pad, Tie Bar, Slide Rail of Car Seat, Splash Shield of car body,Air Bag Component--Diffuser,Seat Recliner Component, Front Pillar Reinforcement Component, Side Door Frames, Seatbelt Locking Base, Underbody & Brake Components, Automotive ABS Components, ABS Sensor,Thrust Plate, Gasoline Cleaner Case and etc
Electric Accessory, Shell Parts Of Printers, Computer Frame and etc.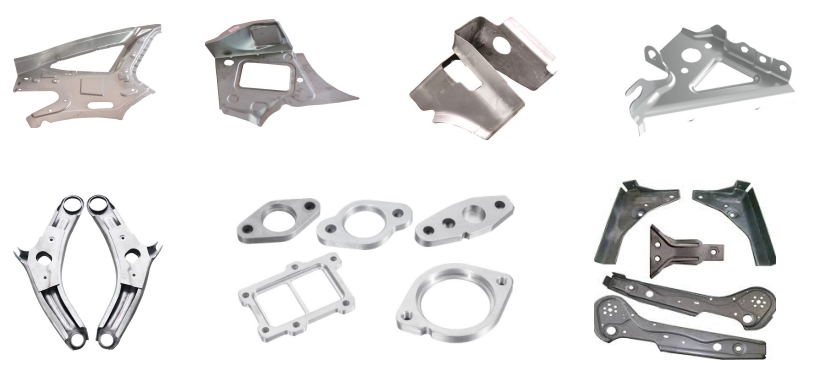 Leveler Feeder and Decoiler Metal Processing is for automotive stamping