Process
Transformer Lamination Cut To Length Line is processed in the following steps: decoil the raw material, feed with a fixed length via the servo motor, shearing it with various shearing tools into sheets of various types according to the drawing and then piling them on the stacking table via the conveying mechanism and the arranging mechanism.
Functional features:
1. Cut to length line can complete automatic production of various sheets for laminated, Full tapered seam cores.
2. Shearing power: imported electrical servo control technology is adopted, so the cut to length line is featured by high speed, low noise and long life.
3. Feeding power of the cut to length line: adopt high torque AC synchronous servo motor, so has characteristics such as rapid response, high positioning and accuracy, low noise, low braking thermal loss and long life.
4. Track positioning of the cut to length line: the centralized positioning is achieved by dragging the linear tracks of the ball screw with a servo motor. So the positioning is rapid, accurate and convenient and the track width can be memorized automatically.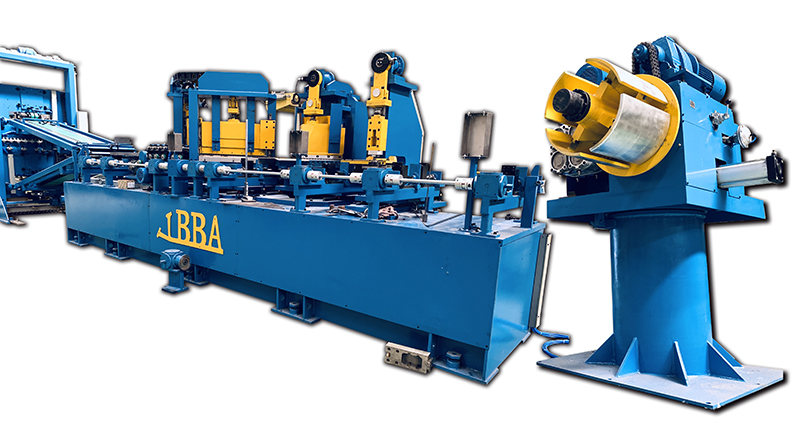 Technical parameter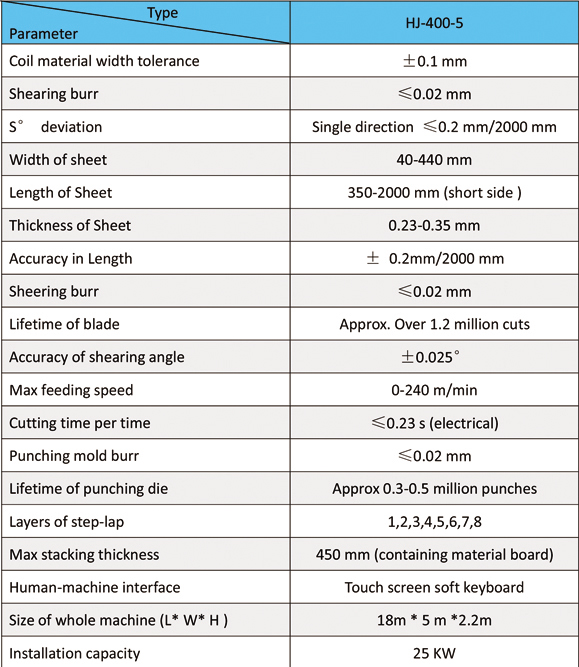 Flow chat
1. Twin head decoiler---2. Buffer mechanism---3. Feeding and measuring mechanism----4. O punch---5. V punch---6. Shearing unit---7. Divert mechanisn---8. Conveying mechanism---9. Magnetic adsorption stacking mechanism---10. Stacking trolley

Packing pictures