Cage Making Machine Automatic Concrete Pipe Steel Carbon Steel Drain Pipe 300-4000mm 8.5*3*3.5M 1000-5000mm 3~10min/pcs 40~160mm can promote the further development of enterprises, open up new markets, stand out in the fierce competition environment, and become the leader in the industry.The widespread use in Pipe Making Machinery of the product helps it win a lot of attention in the market.

| | |
| --- | --- |
| main parameters | PGHJ /CPGHJ |
| Diameter of pipe | 300~3000mm |
| Length | 1000~4000mm |
| Diameter of longitudinal bar | 4~6m,8~12mm |
| Spiral wire | 3~6mm |
| PC wire | 12,18,24,32,36,48 |
| Pitch | 40~160mm adjust |
| Welding way | Single round or nugget |
| Power | 75-200KVA |
| Speed | 3-10min/pcs |
| Code | 480,812,1216,1620,2024 |
| Weight | 5~15T |
spun concrete pipe cage welding machine adopt foreign equipment of advanced structure, electrical automation control action, full digital control circuit welding, using push bar, fully automatic digital continuous variable diameter, frequency conversion speed synchronization, ring stiffened and pitch of arbitrary adjustable.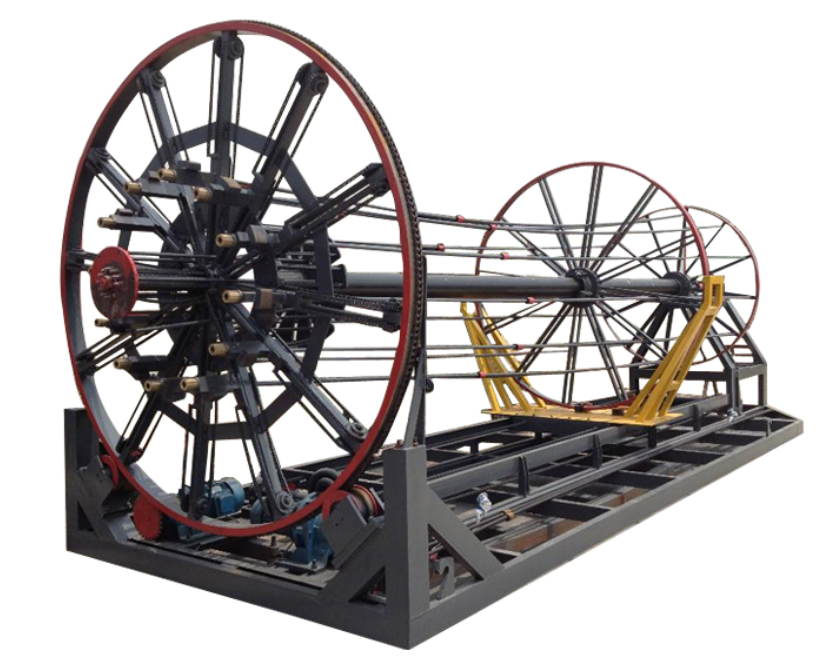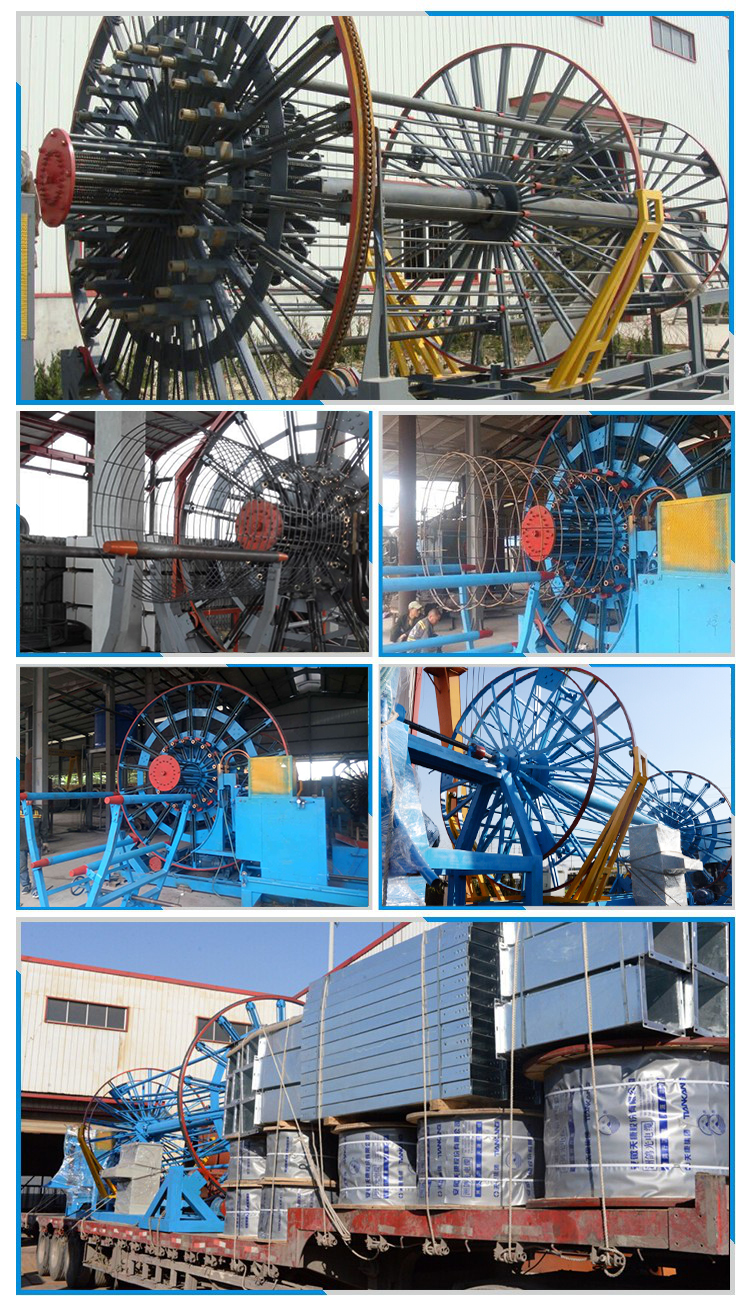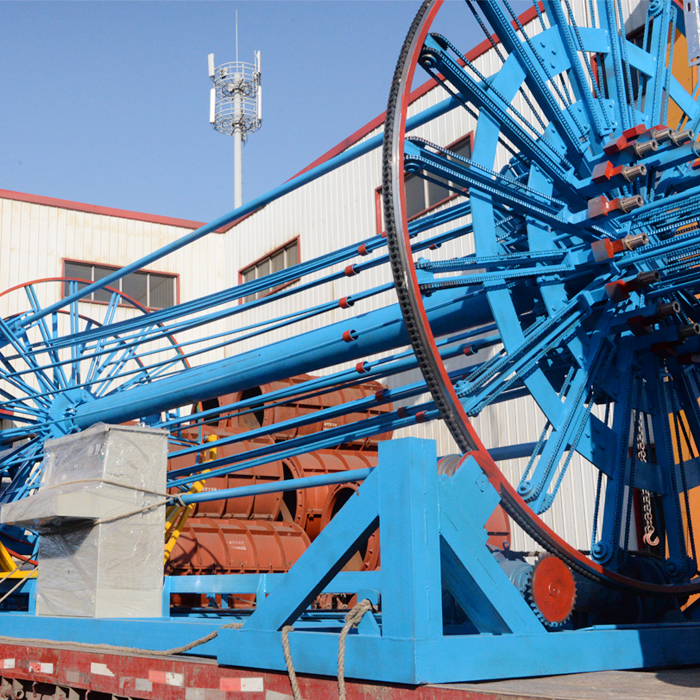 Thoroughly overcome the seam welder production specifications of the original less (single only 1-2 diameter specifications), high labor intensity, low production efficiency, covers an area of big, complicated operation, splash, welding, high failure rate, low automation and shortcomings.Can produce 300 - 4000 mm, length less than 5000 mm, all kinds of flat steel skeleton, tongue-and-groove, socket.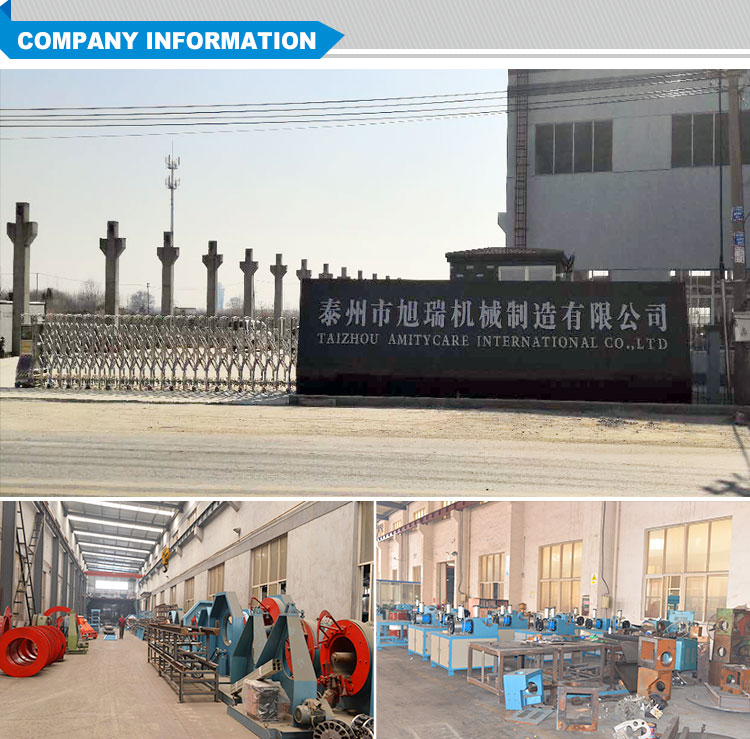 Taizhou amity care international co.,ltd is regarded as the foreign trade department of Taizhou xurui
machinery manufacturing co;, all abroad (overseas) tasks and international businesswill be
undertaken by "amity care ".
We are manufacturers of centrifugal spinning machine ,mould ,heading machine ,cutting
machine,cage welding machine , tension jack for pre-stress .feeding machine for different
capacity ,weave welding machine ,sheet cutting machine etc. we also can supply setting up
a new factory full line service . We have already exported various kinds of concrete pile ,
pole and pipe concern making machines to overseas countries and regions such as indonesia
,parkistan,Vietnam ,myanmar ,korea,malaysia ,south african etc .Mideast, Southeastern Asia.